2002 TJ OME Lift
1" Transfer Case Drop Install
by Steve Leslie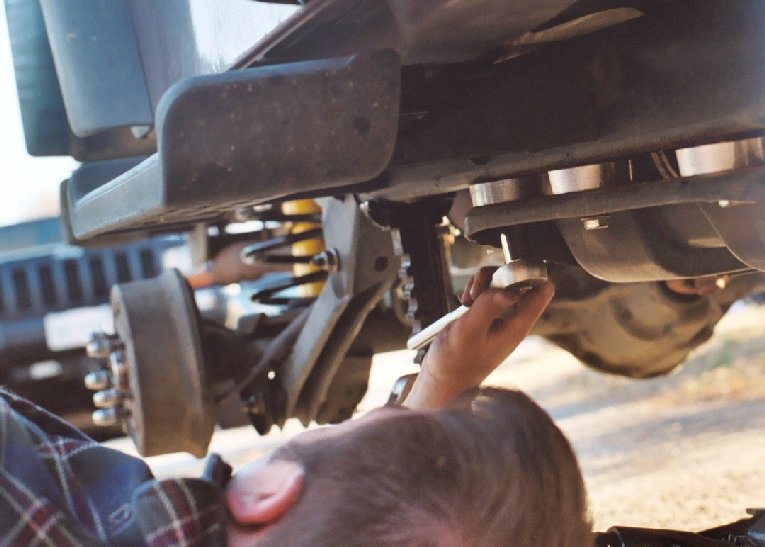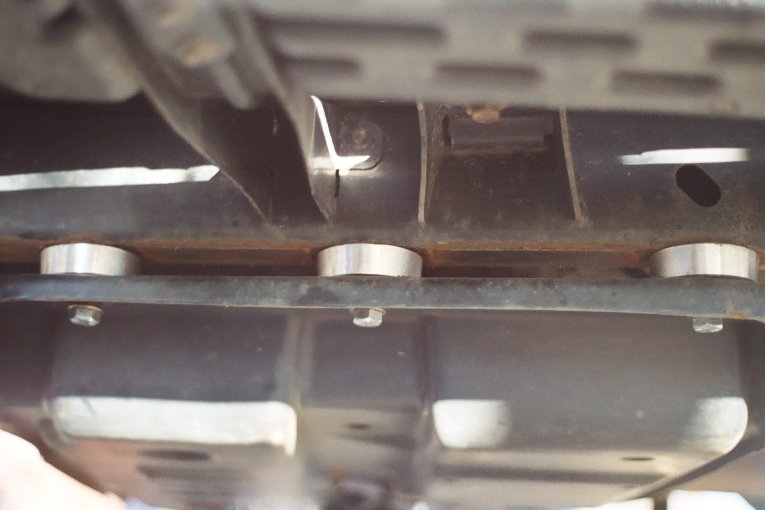 The t-case drop was a piece of cake…ok maybe not…but only because it was late and Dale and I were tired. As you can see from the pics, the install is pretty simple…support the skid plate with a floor jack and remove the six bolts that secure the pan to the frame. Then lower the jack until there is enough clearance to get the spacers between the frame and the plate, install the longer bolts with the tapered cone washers and tighten it all up to spec.
Since we had not gotten the new tires yet, the old wheels had to go on temporarily. Then Dale and I took it for a test drive and aside from the alignment and t-bars being off, there were no problems...it rode just fine. I then had it aligned and the t-bars dialed in the following Friday. Then I put the new tires on it that evening.
Here's a before, an interm and some after shots.

After the lift, with the old rims and tires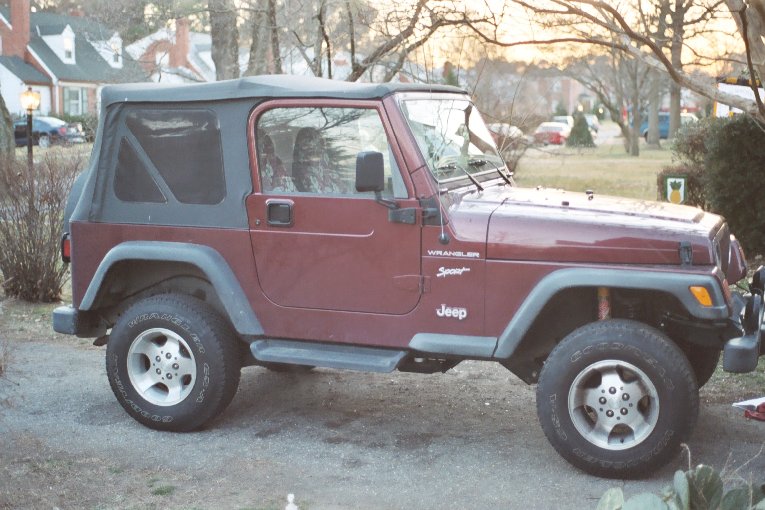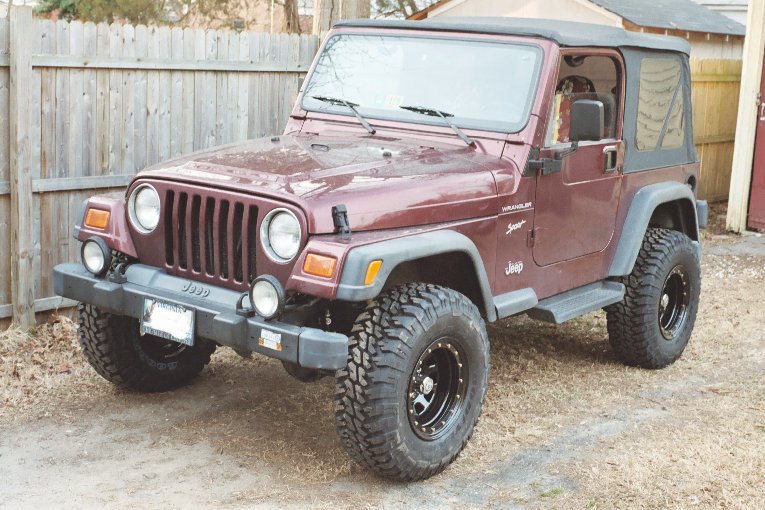 Front Springs, Shocks & Track Bar
Rear Springs, Shocks & Track Bar
JKS Quicker Disconnect Install